The long-term-care industry was impacted more than any other sector in the healthcare industry during the COVID-19 pandemic — with senior living communities losing nearly 15% of their total workforce since the start of the pandemic.
This report from Paychex offers recommendations for tackling today's top human resources challenges
Navigating the Ongoing Talent Shortage




Streamlining the Hiring Process




Offering Competitive Compensation

Developing Talent from Within




Sustaining Employee Motivation and Engagement




Providing Cost-Effective and Competitive Benefits




Operating in Multiple Locations




Staying Compliant with Evolving Employment Laws and Regulations




Maintaining an Ethical Culture and Brand Identity




Creating A Scalable HR Team
Complete the form to view the entire report.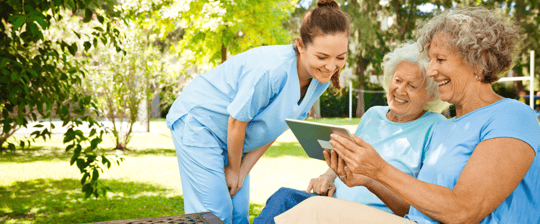 Support your business throughout the entire employee life cycle with Paychex HR PEO, from attracting and retaining talent, to offering world-class benefits, streamlining payroll processing, and maintaining legislative compliance.